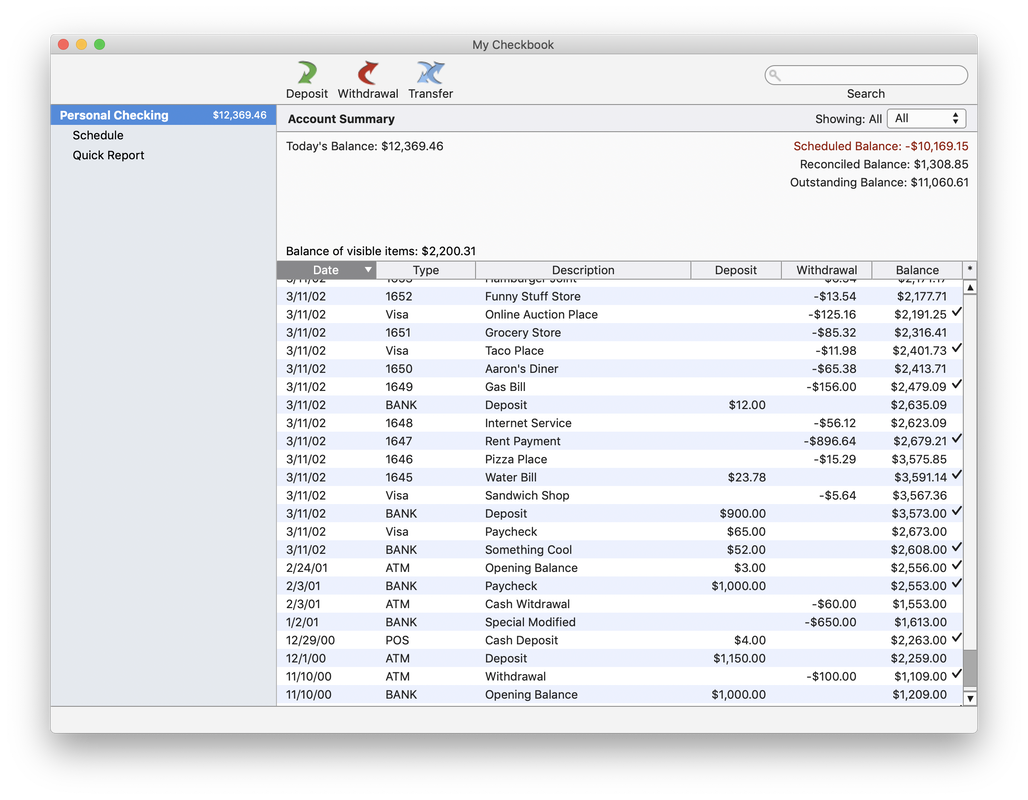 With the introduction of macOS Mojave and Windows 10, there is a new need for some modernization of the My Checkbook for Desktop product. Starting with version 3.5 there are some new foundational improvements being made. Here is some explanation of what we're doing and why.
A refreshed user interface
Our latest release provides a fresh update to the user interface which is now consistent between macOS and Windows. We have taken a step towards a brighter and cleaner user interface than earlier versions. The new interface focuses on higher contrast for easier reading.
More stable database
We have improved the database to ensure the application has a more stable experience for users. Data integrity is a major focus as we begin to update the app with new features. Our new architecture provides a much needed improvement which will allow for more rapid introduction of features.
Easier ability to move between computers
While we have not yet introduced an ability to sync your data, the process of moving your data between computers is being improved. With this new release, the data is no longer kept in the Documents (or My Documents) folder. Instead, it is kept in a system location meant for application data. When it comes time to move your data, you can access the folder by selecting the "Show data folder..." option in the Help menu. This will reveal the system location for your data. You then move all these data files to the same location on your new computer. We'll be updating the help site with new articles to provide step-by-step instructions.
Looking to the future...
Our eventual goal with My Checkbook is to provide full data sync between computers and mobile devices, allowing you to have your data wherever you are. This has been a goal for some time at Surprise Software, and we are pleased to be moving forward with a technology partner to make it possible. We are adding
SyncEntry.com
technology to the apps to enable full sync and backup of your data. This will be an optional add-on service you'll be able to purchase if desired.
Download the update